Stem Cell Toxicology Research Experience
CBI conducts Stem Cell research, toxicology and efficacy studies for the biopharmaceutical, veterinary, and academic research organizations. As a premier Stem Cell Research CRO, our highly trained staff is experienced in the area of GLP contract research studies in stem cell toxicology, pharmacokinetics, biodistribution, combination device, radiolabel, pharmacology, histopathology, and immunohistochemistry. We have experience with both small molecule and large molecule/biologic therapeutics.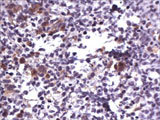 Our scientists are well versed in the FDA requirements for Stem Cell Regulatory Packages, including recommendations on species selection, proof of concept studies, and duration of studies. Pivotal issues in Stem Cell research study design include clinical relevance, appropriate comparative anatomy and physiology, relevant clinical route of administration, and immune tolerance. Stem Cell Research toxicity studies are often conducted in the relevant disease model. Key comprehensive assessments include disposition and tolerability of the stem cells following injection, possible formation of ectopic tissues, teratoma-tumor formation, site reactions, and functional impact. CBI is also versed in stem cell-device or delivery combinations. We have conducted multiple CIRM-funded studies.
Our experience in Stem Cell Research includes, but is not limited to:
Toxicity Studies
Acute, subacute, chronic, local tolerability
1-, 3-, 6-, 9-, 12- and 24-month chronic
Carcinogenicity and tumorogenicity
Biodistribution
Radiolabel and PCR
Histology
Immunohistochemistry
Combination device and stem cell toxicity
Custom toxicity studies
Efficacy Studies
Custom or functional studies (GLP or non-GLP)
Ocular
Cardiopulmonary, intracardiac administration
Diabetes
CNS-brain, spinal cord
Oncology
Joint, bone, ligament and cartilage
Reproductive
Bone marrow